If you want to rank in the search results, you need to have great content and a real SEO marketing strategy. With over a billion active sites on the internet today, that is a massive amount of content being generated on a daily basis… all while stacking on top of your content when it's trying to rank in the search results. With that in mind, it's not just about the quality and quantity of the content you create, but instead how you promote it after it goes live on your site.
Search engine optimization is something site owners, bloggers and online marketers have been talking about for decades now. Everyone has their own methods and reasons for what works best. What we do know, is that quality content and quality backlinks are key to a winning SEO strategy.
To help with this process and even make your blog rank even higher, we've reached out to more than 70 industry experts to get their secrets on what's working for them in the world of SEO today. Read through the list below, then start implementing these same methods in your blog, brand or business.
75 Expert Tips on How to Increase Blog Traffic and SEO in 2017
We are currently creating a lot of content for our network of sites, with more than 50+ articles going live every month. With this type of content creation in place, we need to make sure we have an effective SEO strategy as well, otherwise the content will simply go live and just sit there. To start the process, we make sure each article has a clear title and focus before sending it off to our editorial team. Next, we make sure to include any references, case studies or reports to back up the data and point. When an article goes live, we will reach out to any references that were included in our article, letting them know they were mentioned. This often leads to a quick social share or two, which can sometimes be from really large accounts. At the same time, we are promoting content to all of our social media followers and always backlinking to our best content in each of our articles. Internal backlinking is a huge part of the SEO process. All in all, it's not about just creating content, it's more about putting in the time and effort to make sure you are giving your audience what they need, while also promoting your content to make sure it's getting in front of the right crowd.
Srish Agrawal – LogoDesignTeam.com
—
For me it is not about tools, but about strategy, and execution. Here are a few things to consider in addition to just posting articles and working the SEO angle…
User-Friendly Navigation: Keeping your blog easy to navigate with intuitive category labels will help people find the information they seek much faster. Also, make it easy for readers to leave comments and share your posts on various channels that will help lead others back to you.
Look for Holes in Your Competition: Take a look at your competition's blogs and websites. Are there content holes they've missed that you can take advantage of? Ways to add value not already available and help you stand out. Those consistently provide lots of content have a bigger chance of attracting people who are actively looking for information.
Don't Close Your Comments: Don't close the door for people to leave comments on your blog; doing so leaves the impression that you only care about what you have to say and are not willing to be responsive to others. Seth Godin can do it, and it sure works for him, but until you are playing in that league, don't go there.
Commenting on Other Blogs: Look for other blogs in your industry that have a good amount of traffic and comments, and contribute a comment, but only if you think you can add value to the conversation. Be careful not to promote your blog here; just add some insight, and do it on a regular basis. Make seeking out and commenting on other blogs a part of your daily activities. The more you contribute to the conversation happening around you, the more you'll be seen as a thought-leader (and people will click on your link to check you out).
Syndicate, syndicate, syndicate… share your content via all social channels always including Twitter, Facebook, Google+ and LinkedIn, which also makes it easy for others to share. And don't be afraid to do it more than once periodically sharing old posts via your social channels, especially those that were well received. Also let others freely repost your content with a link back to the original post.
Welcome to the 'Age of Influence,' where anyone can build an audience and effect change, advocate brands, build relationships and make a difference.
Ted Rubin – TedRubin.com
—
Put your users/visitors first. Google is rolling a series of algorithm updates that are giving this factor more and more importance. This is a radical shift in how we think about we SEO, because it means that even if you have great content AND great backlinks, you might still get penalized and not rank high if you are not putting your users/visitors first. For example, a recent algo update penalized sites that favor revenues instead of users by placing too many ads in too aggressive placements. You need to keep in mind that serving the best search results possible is the core of Google's business model. If your site and pages are not going to be GREAT for the user you want to serve, then Google is going to pick another one, as he doesn't want to let his search engine users down. Think about it!
Daniel Scocco – Botway.com
—
There's really no better strategy than targeting the "right" keywords.
And by saying "right" I mean the kinds of keywords that have a decent traffic potential and bearable competition for your current situation.
If you're just starting out, you should only go after the easiest possible keywords, so that to get some initial traction and search traffic flowing to your blog.
And as your audience (reach) grows, you can start moving towards more challenging keywords with bigger traffic potential.
I do believe there's nothing more important for blog growth in 2017 than targeting the right keywords. That is why I wrote a huge guide to modern keyword research, which you can read here.
Tim Soulo – Ahrefs.com
—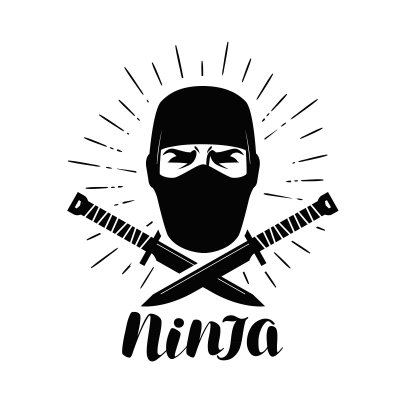 Today SEO and ranking in Google is all about obtaining the master skill of content creation and marketing. Yes, my grasshopper… you may think you understand what it takes to create excellent content for your audience, but if you don't know how to effectively promote it and get it in front of the right audiences… you are simply going to end up like the grasshopper who did not prepare for the coming winter months — you will surely die!
If you want to rank in Google and compete against the other 'so called' ninjas in the world of online marketing and business, youmust be the best within your niche and focus your efforts on creating only the best content possible, then effectively promoting it as much as possible (guest blogging, infographics, video marketing, social media and more).
Follow the master skills and training art of the Blog Ninja and you too will succeed in SEO and content creation.
Blogging Ninja Master – BlogNinja.com
—
When you are writing a new article, you need to ask yourself if it has "Social Currency." Basically, the idea is that people share things that make them look good and they agree with. Recently, for the HealthJoy blog, we wrote an article on Coalitions and how it could be The Secret to Reducing Employee Benefits Cost. It's an article on an insurance product that might seem a little boring to some audiences but it got over 300 shares, that's a lot for our industry. We did two things right with this article. First, we took the time to involve influences in the space. This wasn't just a roundup of influences but they were involved with the articles content overall. It led to a better article in the end and they had buy-in to the content. Secondly, the article addressed something that benefits consultants want to talk about but isn't covered too much in mainstream blogs. It makes them look better in their position and they are happy to share. Writing an article with social currency, whatever the audience, is a strong win.
Rick Ramos – HealthJoy.com
—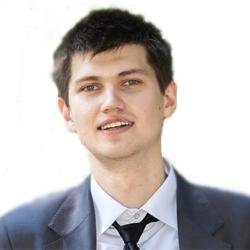 The best two strategies that have been effective for us in 2017 are email/newsletter and roundups.
Email/newsletter: Yes, email is sexy and fashionable again. If you do not have a mailing list, you should start building one straight away. When you do a mailshot to people on your mailing list, your blog is guaranteed a decent traffic, depending on the size of your mailing list. We noticed that traffic from our mailing list stayed longer on our site than traffic from other sources. The reason is that you have very targeted people in your email marketing list.
The good old roundup is another good traffic source for us this year. If you put a very good roundup together, with fifteen or more participants, you will get a good traffic. Most participants will promoting your roundup in their network, some will link to it. You will get a decent traffic and some SEO link benefit from a well put together roundup.
Evgeniy Garkaviy – HopeSpring.org.uk
—
We often discuss this subject on our blog. In our case, we want to translate SEO and the increase of traffic into the increase of registration for the trial version of our time tracking software – TimeCamp. At the moment, content marketing is spearheading, in particular, content relevance for its users. Google, using many variables in its algorithm, tries to verify whether content is adjusted to what its user is searching for, or not.
It was once thought that the more content is provided, the better. Today we know that content relevance is the most important, even if there is very little of it. For instance, we discovered that by decreasing the amount of the content of the website, we had increased instances of registration for the trial version of our software.
We observed, too, greater traffic on our home page thanks to typed keywords. I think that both users' behavior on your website and Google's understanding whether they have found what they were searching for are the key aspect of 2017. It is not without reason that we speak of using the artificial intelligence (AI) by Google – Google has always wanted to understand its users. Now, it has more effective tools to achieve that goal.
Another matter is the quality of links – once again, it is not about their quantity as it was once thought. In out case, links from our integration partners play a crucial role. To such partners belong, among others, Trello, Podio, and Zapier are backlinks which generate great traffic – valuable and converting. Together with new integrations and backlinks, traffic on our website and blog has increased thanks to a greater number of brand keywords and higher positions of exact match keywords.
Although I do not understate the influence of references in social media or mailing, I am convinced it is not so closely related to SEO. I believe that Google more and more accurately receives such signals, but I am sure the real revolution is yet to come, maybe in 2017, maybe not.
Paweł Kijko – TimeCamp.com
—
In 2017 the best ways to get the very best traffic is to pay for it. Paid traffic has always been the best quality traffic. Ever. This can (and should be) blended with organic traffic from quality articles, backed up with quality digital assets (cheatsheets / worksheets / visuals). Facebook ads have dominated the market place for a few years now, but you should also remember that the search engines how the secrets of many people who don't use Facebook, or share their secrets there.
2017 sees the rise of alternate paid traffic ads from sites like Pinterest and LinkedIn, particularly if you are in the UK. Many UK FB advertisers don't have the same settings as US ads (we don't see estimated financials) so sites like LinkedIn level the playing field for us.
Pinners are buyers. Pinterest is one giant vision board for what people want to buy; what they aspire to in life. If you're not creating awesome pins and generating traffic from there you're leaving cash on the table.
Instagram ads are coming into their own. Give them another year and they'll be just like FB ads.
Sarah Arrow – Sark eMedia
_
The best strategy to increase blog traffic in SEO is to create long-form content that takes into account all the different LSI keywords and make sure that it's optimized for user experience and sharing.
Syed Balkhi – WPBeginner.com
—
One of the best ways to grow your blog traffic is to be consistent. Some bloggers have no rhyme of reason to when or why they blog. In order to grow your traffic you need to have a consistent posting schedule. At my real estate blog, Maximum Real Estate Exposure, I publish an article every Monday morning. My readers know this is exactly when they can expect to see new content from me. From there I have a set strategy for getting additional traffic including posting to numerous social media site and groups. There is also work that goes into content curation in order to get some solid backlinks to the published article. There are also a few excellent tools I like to use to get additional eye balls on my content including Viral Content Bee and Justretweet which are outstanding social sharing platforms.
Bill Gassett – MaxRealEstateExposure.com
—
Video, video, and more videos. Keep publishing them all over social media and YouTube and direct the traffic back to your website! Blogging still works of course, but I do think it is quite saturated and much harder to compete vs. videos.
Rafi Chowdhury – ChowdhurysDigital.com
—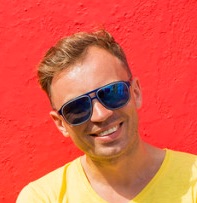 One of my favorite methods for increasing SEO efforts and backlinks to my sites right now is through the use of case studies and turning them into infographics. However, just this process alone isn't going to do the trick. You then need to put in the time and research to perform the necessary outreach. Start contacting other websites and blogs in your niche that might want to pick up your infographic and share it with their audience. To improve the chances of this happening, offer them a unique 500+ word article to go along with it. Also be sure to add an embed code to the infographic when you post it to your site as well. Lastly, don't forget to continually use social media and hashtags to reach new audiences for your infographic. Everyone loves visuals, and especially on social media.
Brandon Johnston – BlogReign.com
—
Being a problem solver will make your blog traffic rise and tightens up your SEO game. Readers want to know if you can solve their problems. Google places a greater premium on problem solving, practical, helpful posts that address some core issue. Stay on topic with each post. Establish your authority. You can drive your blog traffic quickly by tackling one niche and solving your reader's problems in that week after week, listening to their feedback and serving up content that benefits their lives. I enjoy actively listening to my readers but also observe blogger struggles through comment fields on top blogs and through social media groups. These problems are traffic goldmines.
Ryan Biddulph – BloggingFromParadise.com
—
Always be helpful. When people search the web, they're generally looking for the answer to a question. By being helpful and providing insight and answers, you increase the chances of your content being found.
When we are helpful to others, we build trust. Then, when they need help in the future they turn to those they trust. Helpful content not only fills the need of searchers now, but brings them back in the future to trusted sources.
Search engines have become very smart. Where we once needed to be very clear in our SEO efforts, they now do a great job of figuring out what we're talking about. Make sure to include the question you're answering and make sure your answer is clear and concise. That doesn't mean your answer has to be short, but stick to the point and don't go off-topic.
Ben Brausen – BenBrausen.com
—
The best strategy is to have a complete focus on your audience and on the creation of amazing content that answers the questions that real people have. There's so much content and so much noise online that the only way to stand out and to increase traffic is to help real people with their problems. Do it better, quicker, easier to understand, more informative, more educational, more entertaining than anything else that's out there. If you do this people will find you, they will love and share your content and Google will start sending you traffic too. Without the publishing of amazing content that real people want there is no strategy that can help you get quality traffic, search engine rankings and audience attention in the year 2017.
Marko Saric – HowToMakeMyBlog.com
—
We let SEO take care of itself, to a degree… with the exception of using Google AdWords Keyword Planner, SEMRush and SpyFu to research what keywords people are searching for and what keywords our competitors rank for, then including those keywords sensibly, but never keyword stuffing. We use and recommend WordPress plugins like Yoast that do the basics of SEO. but mostly, we focus on creating quality content that entertains and helps people. Then you have to get it seen or people will never link to it or share it, so we recommend advertising it with Facebook and Instagram ads. You can target your customers to raise awareness of your new content, but you can also target the media and bloggers- the key people who can give you links. If you do an infographic, make sure to include an easy way to embed it into their website. One easy way to get a lot done quickly is to do a talking head video- talk to the camera, then upload it to YouTube- then get the transcription from YouTube (click on More, then Transcript- but know that it may take 24 hours after uploading to appear) and use that for your blog post- after you edit it, of course!
Brian Carter – BrianCarterGroup.com
—
For me, my SEO strategy for 2017 is targeting long tail keywords with little competition. This eliminates the need for proactive link building. In fact, a lot of my content is so specific that it does attract natural links because it's the only content covering those topics that specifically. The downside to this strategy is in order to grow traffic significantly, I must publish plenty of content. Fortunately I have systems in place to do so and so it's a good fit for me.
Jon Dykstra – FatStacksBlog.com
—
The best overall strategy to increase blog traffic and improve your SEO at the same time is to get an article to rank first in the search results for a popular keyword. When an article ranks first it will automatically pick up links as other people find and reference the article. This high ranking article will drive traffic (goal 1) and improve SEO by earning natural editorial links (goal 2).
Of course, it is not to say that this is easy. You will need to build up domain authority with more manual link building efforts via contributions and guest posts and likely do work to promote an article into first place. Once you do that though this article will often generate a good level of inbound traffic and natural acquisition of links. Win win.
As an example, an article detailing the reasons why SEO often does not work is ranked first for "SEO not working" and has naturally acquired several links and brings in regular traffic. We are also currently working on promoting an article detailing small business SEO tips which is currently around 5th – but we know that once that ranks 1st (or even in the top 3) it will naturally acquire links from other blogs.
Marcus Miller – BowlerHat.co.uk
—
I could share a technical stat, but I'd rather share a more important, slightly less measurable tactic. Make relationships with other people in your industry. Be indispensable to them, and help them get the word out about the things they're trying hard to promote. If you adopt a give (not get) mentality, people will be compelled to help you when your time of need arises. It will be a lot easier to ask someone for help if you've already demonstrated your worth to them not just once, but many times. On a related note, work to build your audience before you need it.
Maddy Osman – The-Blogsmith.com
—
Bloggers will get more traffic from search engines than social media. Therefore, the best strategy to increase blog traffic is to improve SEO. The best way to do this is by dealing with opposite strategies. You want to have high search volume keywords in your posts. You also need low competition on the Internet for readers. Tools exist to make sure content creators choose keywords that have high search volume but low competition. SemRush, KWFinder, Ahrefs, and Moz are a few of them.
There are other strategies content creators should employ as well. For example, since search engine users type in "How…" Content creators should title their articles using "How to." Also, you need to Google your headline. Whatever the highest number of tips on the Internet is, top that number. In these ways, your articles will come to the attention of people searching for articles on your topic.
Janice Wald – MostlyBlogging.com
—
Content is still king, but I've found that Facebook generates a lot more buzz when you share "Edu-tainment" type of articles. Educational, but fun micro-content that users can devour on Facebook but still click through to your brand or website if they want more. Other than that, longer form content seems to yield better results in the search engines.
Jacob Cass – JustCreative.com
—
High quality blog content is still a great way to build your blog traffic. You need to investigate your top 10 competitors in a niche use Ahrefs.com and find the most shared or most linked to content.
Once you find the content which is working the best ensure that you re build the content and make the length 30% more.
Here are some examples of recent traffic growth for clients where we have been investing in blog and SEO growth: Three Organic Traffic Growth Case Studies
James Norquay – Backlinks.com.au
—
Guest blogging has been a highly effective branding tool for several brands we've worked with at SharpRocket. While Google announced its decay and fall in SEO, I still think that many companies can still benefit from this link building strategy if done right. Here are a few tips to effectively utilize guest blogging as part of your online marketing campaign:
Reach out to a few authoritative industry blogs/publishers with a solid community, instead of trying to send templated emails to 50 or 100 potential guest blog sites. This approach can help you focus your pitching efforts to a few solid contact list with customization in your emails.
Identify what topics that haven't been written about on the blog that you can take advantage of to write a few content pieces on it – it's a strong differentiator among all guest posting pitches that the particular blogger/publisher is receiving.
Add unexpected hooks of information that is less likely to be seen on other blogs – this can make your article more valuable to their target readers.
Venchito Tampon – VenchitoTampon.com
—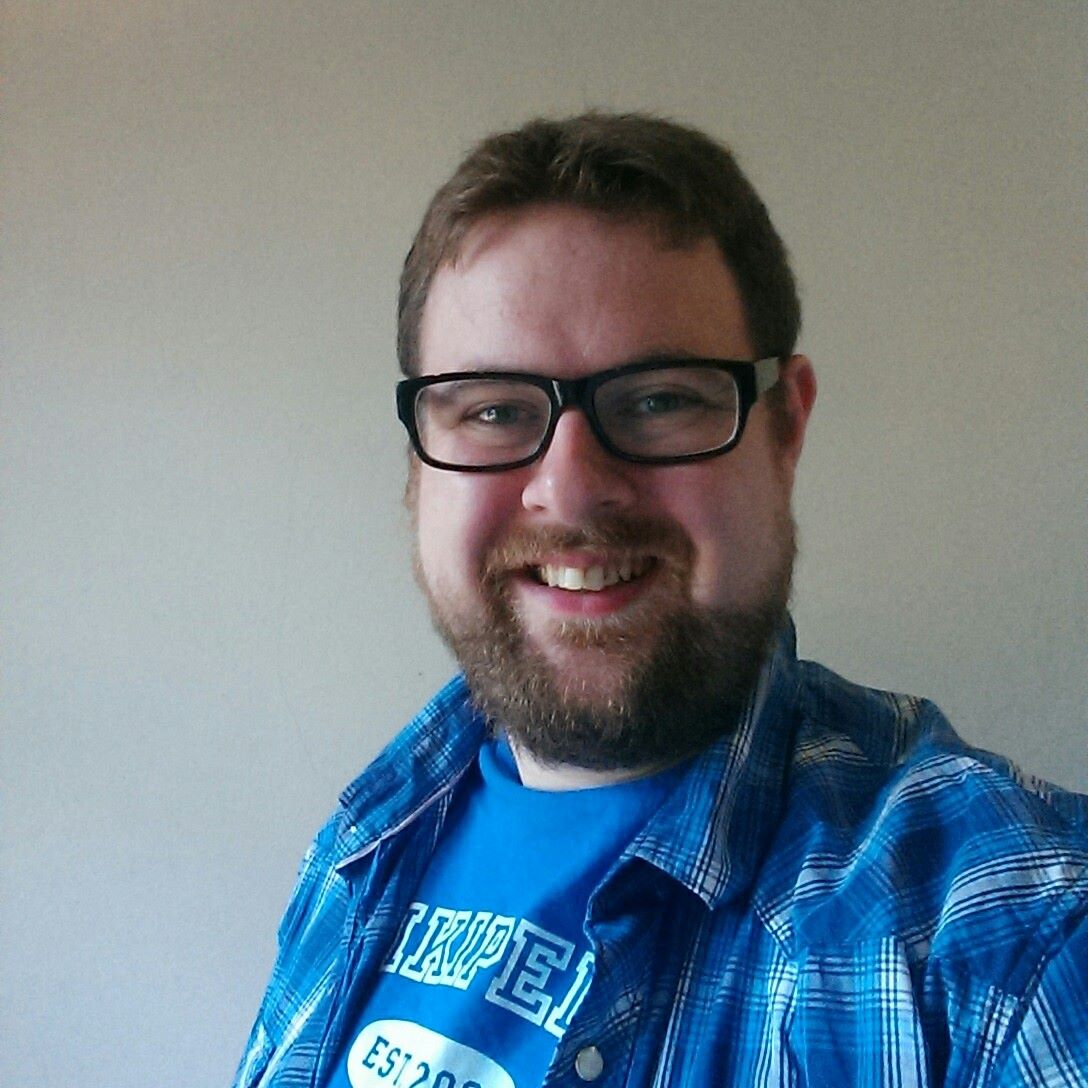 Right now my best strategy for increasing blog traffic via SEO is looking right now at quick technical wins. A lot has changed in the last year with technical SEO that it does need a refresh. My advice would be right now to switch to a secure (HTTPS) account using something like Lets Encrypt, and also begin to look at AMP to implement AMP enabled pages on your site. Both of those are quick to do (no more than an hour or two at best), and have noticeable increases to the SEO visibility of your site. Google have now said they are favoring secure sites in search, so that in particular is well worth doing.
Rhys Wynne – Winwar Media
—
If your website is not yet mobile, get it mobile. That means either fully responsive or AMP (Google's "accelerated mobile pages"). As mobile traffic surpasses desktop traffic in even many business niches, mobile is absolutely imperative.
Indeed, Google is rolling out its "mobile first" rankings. We don't know how that will evolve, but it could mean that non-mobile rankings will depend to some degree on your mobile rankings.
Spend some time on mobile surfing websites to see what you find works well for you on mobile and what irritates you. The small screen and the amount of scrolling you'll have to do should be hints. Also, the amount you miss when scrolling quickly.
These two images show my traffic for the months of May 2016 and May 2017. In between the two, I took measures to speed up my site and make it much more mobile-friendly. You can see that traffic has doubled, and most of the increase is from mobile.
David Leonhardt – THGMwriters.com
—
One of the best ways to increase your blog traffic and SEO is to create epic content… that's positioned to do well. Let me explain:
There's a lot of buzz about "content being king" in the industry. And sure, the best way to create content that gets traffic is to create the BEST piece of content on a specific topic. But your content doesn't do much for you unless it's seen by other people.
Now, you can get out there and promote your content. To get results, you'll need to know how to promote it – and promotion done right takes a lot of time.
Another easier way is to ask yourself: "What can my content do for someone with an audience?" Can you promote them in an expert roundup? Promote their products or services? Use their work as a case study (and thereby promoting it)? Recommend their freebies so people sign up to their lists? Those are just some examples and you can get pretty creative here. If you want to see this strategy in action, I created this post that a) is super extensive and b) is all about giving value to the people I featured.
To sum it up: If you provide value to others, you're bound to get traffic and links.
Camilla Hallstrom – InfluenceWithContent.com
—
During these past 7 years, the business community has gone from proclaiming that "the blog is dead" to finding out that it's still an incredibly powerful lead generation tool.
Approaching lead generation for a brand new blog in 2017 couldn't be easier.
Facebook has the tools and resources to allow you to pin and boost certain posts in order to increase traffic to your blog, thereby increasing engagement. Those tools are extremely cost effective, whether you're just starting out or would like to attract a certain market segment.
Secondly, I've found Twitter to be a great tool in engaging the most influential (and vocal) minds in the niche and asking them what their opinions on a particular topic are — by including a link to my blog post. On the rare occasion that this individual retweets my link, because they saw the value in my blog content — I've seen an exponential increase in engagement.
Boosted posts and influencer interactions have been two techniques that have worked wonders for me.
Cody McLain – SupportNinja.com
—
In terms of an active marketing strategy, networking wins hands-down. It's important to realize that other people already have the audience you want. One of the quickest ways to skyrocket your own business is to leverage the work other people have done to build theirs, while being sure that you're providing some sort of value back to them in return.
It's easy to drop thousands of dollars in advertising but the connections you build with other influencers are invaluable because they continue to pay dividends over time. We spend more time building connections than most forms of traditional advertising, and both our office employees and our team of VAs are trained in identifying and pursuing networking opportunities.
James McAllister – HelpStartMySite.com
—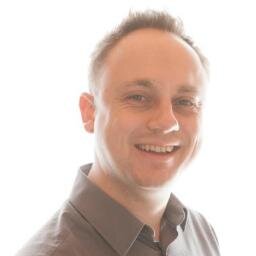 Although SEO has changed a lot over the past 10 years, the fundamentals of driving traffic are still the same, and that is to make sure you have a fully optimised website, that of course is now responsive, but at the same time make sure you are producing enough quality content to drive people to it. You of course need links, but links can come from people sharing your content, which is why for me making sure you focus on a solid website and content marketing strategy is still the same basic aspect of increasing traffic.
Social now plays a huge role in driving traffic, which is why working with Facebook, Twitter and LinkedIn is incredibly important from a traffic and brand aspect, and not just assuming it will come, as although website and domain history helps, you need to be pushing more and more people towards your website, through SEO, PPC and social medial, or ideally, a mixture of all three.
No single one method works effectively on its own, it is about doing all you can to make things come together and work collectively.
Ian Spencer – ISDigitalMarketing.co.uk
—
The best strategy for increasing blog traffic and SEO in 2017 is gust blogging on high authority websites, ideally DA80 and above, ie. domain authority of 80+ according to Moz's Open Site Explorer. The initial benefit is that you get the additional traffic directly from the guest blog post itself. Not only that but the secondary benefit is from the backlink you receive from from the authority website will boost your own domain authority , and you'll rank higher on Google. This additional visibility on search engine will deliver more traffic to your blog for years to come. Go ahead and look for a high authority blog in your niche that you can write for.
Adam Franklin – Web Marketing That Works
—
Quality content is (and will likely always be) key, but SEO-wise, search engines love to display content that answers a question. If there are topics you haven't covered that can answer a common question that relates to your industry, service or product, write a blog post about it. Showing up in Google's knowledge box for having the answer to a question is a great way to increase your visibility.
McKinzie Brocail – McKinzieWrites.com
—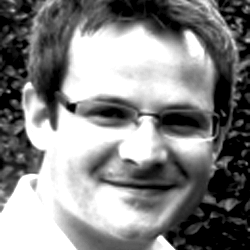 My biggest source of traffic to date has been around my infographic strategy. As a graphic designer by trade, I regularly create cheat sheets and infographics for other bloggers and journalists to use in there publications.
Most infographics I see are not very useful, have incorrect information or are poorly designed and not optimised for different devices. I spend a lot of time making sure the graphics I make are available in different resolutions, are well researched and fact checked and will be of interest to my target audience.
To date, these infographics have provided about 1500 back links to my website in the past 18 months, which have significantly helped with my organic traffic and rankings in Google.
Jamie Spencer – Makeawebsitehub.com
—
We've been trialing a few different strategies in 2017 and we've found the following things to be working quite well on our campaigns.
We committed to publishing long-form, informative and valuable content. This has made a tremendous impact across our campaigns and has allowed our sites to gain visibility in the organic search results with little to no link building. We've also found that we can gain links naturally and fairly easily from authoritative sites by using this strategy.
We focused on structuring our content into categories. We aim to build up the authority of the category and then ideally promote the category itself on the site and external sites. This should help to boost the authority of all of the content within the category.
We focused on keyword research to find existing and emerging opportunities. Google's keyword planner is good, but it is important to find new opportunities. So we go above and beyond to find keyword trends from other data sources. It isn't uncommon for us to run a paid campaign to get the keywords that people are actually using to find the type of content that we want to promote. We can then use that data and incorporate it into our keyword and content marketing strategy.
Promote others – People are afraid to link out or even cite external sources. But we've found that the more we share, the more we get back. It is a win-win scenario.
David James – BusinessGrowthDigitalMarketing.com
—
Creating compelling content that makes good use of hooks is still the best natural way to drive blog traffic. Being a good citizen on Reddit and on Facebook groups can help you amplify its reach far beyond your site's own capabilities. Having a lot of Facebook friends and Twitter followers who are interested in the same things as you also helps a great deal.
If you want to be a little more aggressive, you can use Facebook's Boost Post function which allows your post to reach people who are not in your social media circles. It's pretty cheap and can be targeted precisely to the kind of people that you want to reach.
Glen Dimaandal – GlenDemands.com
—
For anyone that has spent a decent amount of time on SEO and trying to rank higher in the search results, they should already know that one really high-value link is much better than a ton of smaller links. With this in mind, it's important to try and build those relationships with top sites, and get in on any guest blogging opportunities when possible. Should you find yourself set up with a few writing opportunities on other sites, be sure to heavily promote these articles after they go live. Not only will this help bring exposure to the site you are guest blogging for, but also to pass through any additional link juice to any sites or references you might be making within your article. The more time and effort you put into your guest blogging and promoting the content, the more likely you are to secure more opportunities. Right now this is one of the best ways to increase your site's search rankings while also bringing more brand exposure to your name and expertise in the process.
—
The best strategy to increase blog traffic and SEO in 2017 (and in subsequent years!) is to do these 4 things:
Write from the heart, in a conversational manner.
Be honest/transparent.
Solve a problem your audience has.
Remember to include both OBLs and IBLs (outbound links and inbound links) in your posts, and to optimize your posts with on-page SEO, such as including meta descriptions for both the post title as well as the images you used in the post
By doing these things, your blog posts will be unique, helpful, and deemed worthy of ranking high in Google, thus increasing your blog traffic!
Lorraine Reguly – WordingWell.com
—
Hands down the best way to increase blog traffic is to create content people actually care about and use a strategic outreach process to get the experts to share it for you…
Don't just write for the sake of filling up pages and inserting keywords where you think they should be. Sure keyword research is still critical but your content has to resonate with your target audience or they will just leave without taking any action.
Now this method is not new but it stills proves to be the most effective way to drive consistent traffic to your website.
Find content that the main influencers in your market write about and link to or share on their Social Channels and create something better. This method has many names and the Skyscraper Technique would be one of them.
Yes, sure we all know about this one but how many people actually do it and do it properly.
If you get the content right and you have a solid outreach plan then you are on a winner.

Below is an example of a site I have owned in 2015 and while it had plenty of content it never really did anything traffic wise. After the change in strategy, you can see how it looks now…
Gary Evans – YourWeb.ie
—
I think because of the sheer number of blogs on the internet in 2017 you have to do things a bit differently. I'd focus all my energy on one really detailed blog post, which is far superior to anything else in your space then spend more time promoting the blog piece than I did writing it. That means reaching out for guest posts, promoting on social media and trying to form partnerships with people who share your audience.
Max Feller – Betslayer.com
—
The best way in 2017 to increase blog traffic remains being able to work with a very popular blogger and guest post or provide value to their audience in some other way.
The key is to have a unique value proposition to bring people back to your site. This combination of providing a ton of value to a giant influencer in the space and then getting those people to come back to your website is a winning combination.
Stacking this strategy on top of each other can make a huge difference in the course of only a few months.
Jon Haver – AuthorityWebsiteIncome.com
—
With our focus on the coloring pages market, it's a very competitive space to be in — especially since we are giving most of our content away for free. However, this doesn't mean that there isn't plenty that we could be doing when it comes to SEO and ranking for many of the different coloring pages topics and focus areas of our site. The first thing we focus on is main page links and references. This is done by reaching out to different family communities, blogs and resource sites that might already be linking out to our competitors. Since we are poviding a free service, many of these sites will gladly link back to our site as we are giving them value for their audience. To make this process even more effective, we can go a level deeper and start reaching out to cartoon websites and blogs, to see if they'd like to share our cartoon coloring pages — then repeat the process for all categories. It's a timely and manual process, but one that has been proven to work well.
Montgomery Peterson – OriginalColoringPages.com
—
I have found that the best strategy in 2017 to increase blog traffic has been quality content and good backlinks. When creating content, I find going after the non competitive keywords then adding a few links (mix between PBNs and real links) help to rank that article quickly. By going after the less competitive keywords, there is less 'elbow work' needed to rank and by doing a mix of PBN links and real links, you build up a good diversity for the backlink profile.
Kelley Jones – LightningRank.com
—
Cross Promotion.
Create a group with complimentary bloggers. Some maybe in the same niche as yours, but aim for complimentary bloggers who are not competing on same topics as you.
Then cross promote your content amongst one another. This way nobody is cannibalizing each other's audience and everybody gets the audience benefit.
This structure can only work well if each blogger is genuine and takes concentrated efforts to grow his/her audience and update the blog with content regularly. If somebody chooses to leach off others efforts you need to weed out the culprit.
A healthy group is the cornerstone of this strategy.
In case you are unable to find complimentary bloggers, aim for bloggers in the same niche, but in different verticals at least. If nothing works, then try to work with bloggers in the same niche. In this case convincing fellow bloggers to form such a group will be tougher, but it can still be beneficial for all with careful planning.
Co-ordinate with fellow bloggers to post on complimentary topics, so that audience will flow naturally from one blog to another. Trying to post on the same topic and cannibalize one anther's audience is a sure shot way to kill off the group and any cross promotion advantage you could have achieved from the same.
Shashank Gupta – ShashankGupta.net
—
The best strategy to increase blog traffic seems to be tapping into influencers and leveraging people within your industry to spread the word about what you do. The trick is to actually create a useful piece of content with it and getting different points of view instead of just one author. Kind of like this roundup!
Harris Schachter – OptimizePri.me
—
My strategy has remained the same throughout the years. I keep mine simple. Write awesome QUALITY long-form content. Research has shown that Google LOVES long these type of posts. They aren't the only one, people like them too! These type of posts tends to get a lot of shares on social media because it's useful. They also get linkbacks from relevant blog posts as resources for their post. Social shares and linkbacks! What more can you ask? It's a great combination for traffic and SEO.
Aaron Lee – AskAaronLee.com
—
I'd argue that the best strategy for increasing not just blog traffic and SEO performance, but also lead generation and industry authority, is guest posting. Obviously, there's a big range in quality – there's a big difference between posting anywhere you can and sharing content on top sites in your field. But if you can score a couple of regular gigs sharing high-value content on reputable websites, I think that'll be well worth the time you commit to making the necessary arrangements and creating the content. If nothing else, it leaves you with marketable assets you can use to build an email list, repurpose into other content forms or prove your expertise to prospective customers.
Aaron Agius – Louder.Online
—
This honestly depends on where you are in your blog progression. Do you have a following, yet, or are you just starting out? Have you been tinkering around with a blog for the last year and recently decided to get serious about monetizing this thing for some part-time income? Or are you Neil Patel, reading my writing and just eager to read just the right tip that will ensure you stay ahead of the pack?
My answer may disappoint some of you, but it is to focus on the basics. In list-form, here are my basics:
Pick a great niche, and write a blog post that is really specific to one tiny aspect of that niche.
Ensure your titles are correctly optimized for a decently trafficked mid- to long-tail keyword.
Make sure your blog is minimum 1,900 words.
Install a social sharing plugin (like Social Warfare) to ensure the blog is easy to share.
Optimize your on-page SEO with external links, internal links, keyword density, etc.
Promote your blog on social media, to influencers, and get it linked on resource pages.
With all the great advice in this post, I figured someone better tell you about the basics. Remember – Athletes win olympic gold medals as a result of careful repetition of the basics in their sport. And although blogging isn't exactly a sport, the basics are essential to your success!
Andrew Lowen – NextLevelWeb.com
—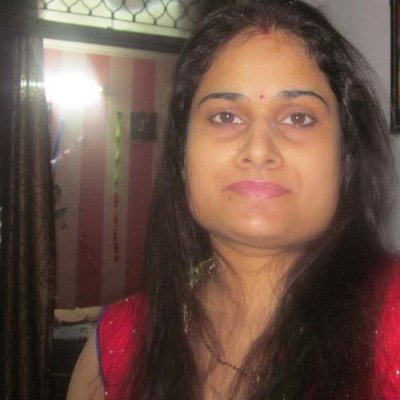 Creating high quality content is the first rule to building a blog that generates massive traffic down the line. When it comes to direct strategies, there is no single one that can help you get all the traffic you desire. So you will have to work on multiple strategies.
Identify and reach out within communities where your target audience spends more of their time. This includes forums, blogs, and social media communities.
Let your visitors share your posts with others by providing social media sharing handles. Share your blog posts on your social media networks.
Guest blogging from time to time can help you earn valuable links and traffic. Make sure to keep things relevant and be as informative as possible (not promotional).
Nisha Pandey – SEOTechyWorld.com
—
The best strategy to increase blog traffic and SEO in 2017 is to create a podcast and get on podcasts. With a podcast, you get to interview experts in your niche to fill in your knowledge gaps (i.e. ranking higher on SEO) and turn that interview into a piece of content. When you publish each episode, let the guest know, and chances are that guest will share the episode. Repeat that process with hundreds of guests, and you'll get a lot of traffic. Having a podcast also puts you in a better position to get featured on more podcasts, and every time you get interviewed on a podcast, you'll get more exposure AND a backlink which gets put in the show notes. I contact dozens of podcast hosts every month pitching myself. The podcasting industry has consistently grown over several years and only shows signs of even more growth.
Marc Guberti – MarcGuberti.com
—
It's still the only strategy that consistently works: create good content and be prolific.
Yes, there are ways to game the system, but they always fade over time or they suddenly stop working and you are always playing a game of cat and mouse.
Instead, focus on consistently creating good content–great content in fact–and producing as much of it as possible and slowly but steadily you'll gain reliable, traffic that is immune to the whims of Google.
Obviously, you should think about keywords and make sure your onpage SEO is optimized, but that's easy–there are no secrets there.
John Sonmez – SimpleProgrammer.com
—
In 2017 and beyond, to get more search engine traffic and improve my SEO, I'll keep doing what I have been doing so far: which is creating quality content that targets my market/niche keywords. Not just the profitable ones, mind you. I don't want my website to be just review articles. Creating quality content means you need to come up with helpful posts that answer your visitors' questions concerning topics other than simply just reviewing products or services; i.e.: informational content, not just money pages. My websites' site architecture will be improved as long as my website loading speed and I'll make sure my website is 100% mobile-friendly. This is what I'll be focusing on in 2017.
Mike Martyns – SoccerGearHQ.com
—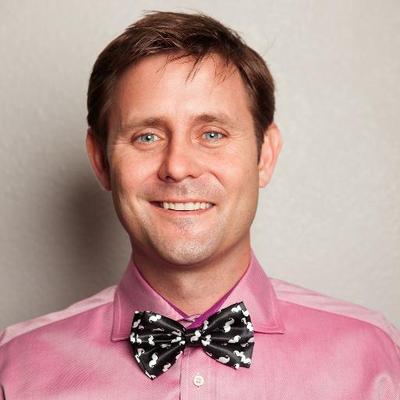 In this day and age, you are most likely going to have to invest in some content distribution advertising dollars in order to get some good traffic to your blog posts. Be it a social platform like Facebook or thru programmatic options like Outbrain or Taboola. However, there are some other non-pain options that can help increase traffic as well as help with your SEO efforts (which in the end will drive you the most traffic).
One thing you can do is to make sure you are set up with 10-20 social networks in which you can syndicate your blog feed (RSS feed) and populate these feeds. Unless you have a big following, this tactic is not necessarily going to bring you a ton of traffic, but it does help with social signals which helps with SEO so it is something you should set up from the get go. As for a way to generate immediate traffic, one idea is to collaborate with industry leaders or whomever speaks to your target audience on blog posts with their input. They will in turn share these posts out as soon as they are published which will result in some immediate traffic (and possibly link backs which are key to successful SEO programs).
A couple other pointers are to make sure you re-purpose your posts thru e-mail in a weekly or at least monthly schedule. Another idea is to develop a social sharing group with your peers where you each share out each other posts each month. This might take time to develop these relationships or these groups, but they can be very powerful. We actually did a podcast interview with Andy Crestodina from Orbit Media Studios on other great non-paid content promotion ideas that you can view here.
David Reimherr – Magnificent.com
—
My best strategy to increase blog traffic through SEO in 2017 is to continue publishing high-quality content that targets low-competition long-tail keywords. To find that kind of keywords I'll use tools like Long Tail Pro and Ahrefs. I'll also follow some of the best expert link building strategies in order to build more than a handful of worthy backlinks to my posts. At the same time, I'll be adding the HTTPS protocol to all my websites, improving their page loading speed and repurpose old content by creating videos for my posts and/or reading my content aloud for my podcast.
Louie Luc – Buzznitrous.com
—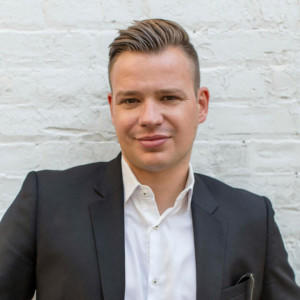 Double-down on long-form, advanced guides in a niche.
In 2017, the best way to get blog traffic and results is to offer long form and detailed content in six steps or more. Be the expert. Be the authority. Instructive and scalable guides are universally appealing. Within your instructions, make sure that you are employing your own key word strategy so the words you are writing are not without impact. Long form, 2,000-3,000 word, impactful content is the key for key words and SEO in 2017.
Matthew Capala – DearchDecoder.com
—
Long, in-depth and helpful content is my best strategy to generate organic search engine traffic. Some guestographics (a mix of infographic and guest post) as a link building tactic might be in order to help me rank for some more competitive search terms. This year, I am also going to be betting on PPC ads. I'll be trying out some ideas on Google AdWords and see what results come out of it. Parallely, I'll turn my focus toward social advertising, mainly Facebook Ads to grow my website traffic too. I believe in my overall plan for 2017 to increase traffic and improve my SEO.
Katy Manniche – TattooOy.com
—
There's no one "best" way to do it, but a combination of a few. In this case, we'd do what we've always done best—write and promote massive, expert roundups, list, and ultimate guide type articles. We've also done some competitor link building which we've written about here, as well as some relevant blog M&As, if I could call them that.
Dave Schneider – Ninjaoutreach.com
—
I'm going to bet on creating plenty of fresh new content; rewrite and update older posts (which includes removing outdated sections and/or replacing them with new ones, changing published dates and optimizing meta-descriptions and titles to try and get higher click-through rates on the search engines).
Growing my email lists will be one of my top priorities for 2017 too. I really need to take advantage of my subscriber count to bring more traffic back to my websites. To achieve that I plan to turn a series of blog posts into an ebook that will be offered as a bribe to anyone who subscribes to my mailing lists.
Tim Blaustein – ToolFever.com
—
My best strategy to increase blog traffic and SEO is to use Pinterest.
You're probably asking yourself "isn't that just for DIY moms"? Keep on reading and then judge for yourself if you still think Pinterest is just for DIY crafties.
In addition, CoSchedule who dug through data from over one million blog posts found that Pinterest accounts for 90% of social media shares on the web! AMAZING!
According to Pinterest over 14 million articles are being pinned on Pinterest every day. What that means to you is that Pinterest is a beehive of activity for blogs and therefore you want to make sure that your blog is set-up properly for Pinterest so more people share your content.
You won't believe how many blogs I stumble on that don't even have the Pinterest social sharing button on it or worse… no images. Many bloggers and publishers are falling behind the times by failing to recognize the power of Pinterest and using it.
Money Making Fact!
Pinterest has helped me get on the first page of Google using my blog posts? I bet you didn't know that Pinterest can help your business get found on Google huh?
Let me show you the proof. Type "Pinterest expert" on Google and what do you see?
As of today here's what it looks like when I search for Pinterest expert. What do you see first? The link to my Pinterest account! Yeehaa!
Go down the list and you'll see in 3rd spot… my website. Pretty cool huh? Because I consistently rank on the first page of Google an incredible amount of business flows to me from people who find me on Google. What's even cooler is that all this traffic is free! And it is all because I know how to post blogs on Pinterest.
If you want to have the same success as I have pay attention to my upcoming series of "how to" blogs in the next few weeks and learn how to duplicate what I've done.
Are you ready to begin learning how to get more traffic to your blogs?
I'm going to assume you have a Pinterest account. If not, you can download the first chapter of my Pinterest Marketing for Business online course for free. And learn how to get set up correctly.
How to Use Pinterest to Drive Massive Traffic to Your Blog
Install the save button to the main image featured in your blog so any potential customers who find your blog can add your image to their Pinterest profile.
Place the save button just under the image (as shown below OR on the image itself on your blog post. Get the Pinterest save button here.
Pinterest Expert Actionable Tip: The save button sends an immediate invitation to save your content on Pinterest from your website and blogs. The more people who save your content the better and…you will rank higher on Pinterest's search engine. Some of you might think we'll I already have plug-ins for social sharing why bother. Well, because it gives them one more little nudge to share your stuff.
Install the Pinterest board widgets within your blog post to help you get more followers.
Pinterest Expert Actionable Tip: Choose a board widget that compliments the theme of your blog post. Always think "How can I help my target audience"?
Get the Pinterest board widget here.
In this blog post I chose a board dedicated to helping bloggers who are just starting out. What's cool about the board widget is that it can help you grow your followers because of the call to action on the bottom of the board widget "Follow on Pinterest".
I typically choose the custom option so it fits perfectly on the page.
Place the Pinterest board widgets between paragraphs to help break up the text because that makes it easier for your readers to consume your content. Choose a board that is in keeping with the paragraph (as shown below).
Start with these two steps and you'll be on the proven path to getting more traffic to your blogs and website.
Anna Bennett – WhiteGloveSocialMedia.com
—
Post consistently 2-3 times a week on the topics that would resonate with your prospects and customers. Use any keyword tool to find keywords in your industry with monthly search traffic and create 2-3 in-depth pieces around that topic. Focus on long form content that brings unique value to your readers and customers. Stay away from vague 500 words articles and posts that are created with the goal of having keyword reach anchor text and the hope of boosting your organic ranking. I usually see those provide temporary results and lose effectiveness with every Google's algorithm update. Ask yourself, "Will the content you create worth the share with my friends, will it help solve their objectives or teach them something?" If the answer is yes, most likely you will get search engine traffic, social shares, and backlinks in organic way without promoting it. At the end, it will help improve your overall SEO performance, topical relevance, and authority and withstand future search engine algorithm updates.
Mikhail Khorev – IKnowSEO.ca
—
To increase blog traffic and better my SEO in 2017 my best strategy and objective is to share my content more often, more than once and using different descriptions every time when I'm sharing stuff to target different pain points my target audience might be experiencing.
I also plan to do more guest blogging and accept more guest posts on my website; create and participate in more expert roundup posts (like this one here) and publish a few top lists to attract some backlinks from featured bloggers.
Since my niche (travel) is very visual I'll keep updating my Pinterest boards and I'll get my hands dirty with "promoted pins" at the same time.
Clara Jeronimos – TravelRedux.com
—
To get more traffic to your blog you should focus on growing your brand. This means, being very active on social media, guest posting and also featuring in roundups, interviews and podcasts.
In addition to exposure, you will get backlinks that are the #1 ranking factor. That's why you should never refuse an invitation. A site with a low DA now, may have a much higher DA in about an year, and it may not be so easy then to get a backlink from it.
Minuca Elena – MinucaElena.com
—
The best strategy for 2017, one, that has always worked in my favour when it comes to boosting SEO and increasing blog traffic, is creating Engaging Content that provides insightful & valuable information.
My belief is that if a reader finds a piece of content helpful, he wouldn't shy away from sharing it with others, which, in turn, will help garner more blog traffic and provide opportunities for organic link building that will ultimately boost SEO.
So, for me EPIC Content = More Blog Traffic + Increase in Ranking.
When creating content, I primarily focus on understanding who my target audience is & what would they like to read and then provide them with the content that will help me engage with them better.
Few Tips to create EPIC Content:
Come up with a "killer content idea" that would resonate with your readers. Use the BuzzSumo tool to identify which Topics are currently trending.
Create an eye-catching headline.
Implement LSI keywords through the article.
Add beautiful images & videos or Create Infographics.
Include relevant external and internal links.
Place social share buttons in your article.
Once you have published the blog on your site, post it on different social channels. Email it to your email list subscribers, send out outreach emails to relevant bloggers and set up your Analytics account to track progress.
Nirav Dave – Capsicum Mediaworks
—
My biggest tip for getting more SEO traffic in 2017 is to open your mind to wider audiences and topics.
Instead of writing the same kinds of content as everyone else in your niche, try something a little different. That could mean writing very specific posts to address questions or problems that your target market is having. Not only will you rank highly for long tail keywords, which are easier to rank for in the first place, but you will also impress your audience who are looking for specific answers.
Or, another option is to try shoulder niches. Instead of trying to compete with the big players in your niche with another "10 ways to" post, try exploring areas that are of interest to your audience but not exactly in what you offer. For example, as an SEO consultant, I could write another piece on keyword research, or I could help people figure out topics for their blog. One is very specifically in my niche, the other is related but definitely of interest to my audience. And, you can go even wider than that. If you want some more examples and ideas, you can check out a recent post I did on the topic.
Ashley Faulkes – MadLemmings.com
—
The best way to increase blog traffic is by using a combination of things that are proven to work.
Start by producing long-form* content. It's been proven to rank better in Google, and will increase traffic to your blog long-term.
*Long-form content is content that consists of 2500-3000 word posts. Tip: Make sure you add lots of graphics to break things up visually, and keep paragraphs short.
Next, promote the heck out of that content. Reach out to influencers in your niche and ask them to share the long-form content you just produced. (Make sure you offer to do something for them, too!)
Finally, create a free account at IFTTT, which is a platform that allows you to set up automated Tweets, Facebook shares etc. Use the platform to schedule weekly shares of your content at different times of the day-so it's exposed to different people who will see it, and maybe even share it with their friends.
Joel Libava – TheFranchiseKing.com
—
A great way to increase blog traffic is through Influencer Marketing. Inviting influencers and experts for a roundup post is an old idea, but it works tremendously if applied the right way.
Always choose a keyword to focus on for your roundup post. It should be a keyword that has enough search volume while also not having a huge competitive base. You can use KW Finder and Ahrefs to check the competition. Invite the most well-known experts to contribute to your roundup post, then try to create the best resource on the Internet for that particular problem or topic.
Right after publishing the post, send it to your contributors, and most of them will also share it with their audiences.
The most important step is finished – you gathered the influencers to contribute and they shared your post, which itself will bring you a solid peak in traffic for a few days, social signals, and hopefully some backlinks. From now on, what you should do is be consistent in building links to your blog post. Build a few backlinks every week – forums, blog comments, guest posts, and slowly but surely your roundup post will start ranking better and getting you more traffic.
Georgi Todorov – DigitalNovas.com
—

For the past few years, content has been highlighted as the most important task marketers should focus on, and I think we can see content marketing at its peak in 2017. The main reason why it's so important because it's a very effective way to increase blog traffic through SEO optimized blog articles. It is the best way to attract the audience and get them interested. Of course, content has to be of high quality to achieve this and perform great.
Creating content is a useful strategy, to begin with, but to get the most out of it, you have to implement it into the entire online marketing strategy. For example, promote content on social media (social media marketing), through the newsletter (email marketing) or with paid ads (search engine marketing).
Albert Mora – Seolution.com
—
There are many effective strategies to use for increasing blog traffic and SEO. Looking ahead to the remainder of 2017, the stress to produce quality content is higher than ever. In fact, over 70 of both B2B and B2C organizations have significantly stepped their game up in terms of production in the last year.
While the concept of creating more content is nothing new, the hard part is using it to truly connect with a target audience. If you want good blog traffic and successful SEO results, you need an in-depth understanding of your readership. Even more, you need to know exactly where they fall in terms of the buyer's journey. Many marketers make the mistake of producing content strictly for the people about to make a purchase. With so many online options available these days for conducting research, the awareness and consideration stages are taking an increasingly important role in a content strategy. For this purpose, branded blog posts should primarily be created to educate people and showcase expertise within an industry.
In terms of SEO, optimizing for keywords that pertain the certain levels of interest is critical. For example, for building awareness, try using keywords like improve, problems, better, or issues in your posts. When people are interested and beginning to consider their options, use terms like tools, benefits, and solutions, as these are commonly used by people seeking answers.
The more effort you sink into creating stellar SEO-optimized blog posts for the early stages of interest, the better results you will see.
Manish Dudharejia – E2Msolutions.com
—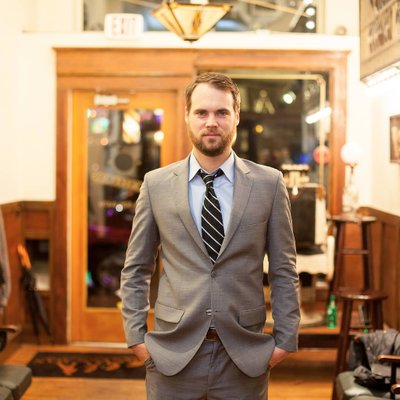 One place to really focus on with SEO increasing the amount of time people spend on your site. Google calls this 'dwell time' and it's becoming an increasingly important ranking factor. So there are a couple of ways to do this. One is to write great content, that should be obvious, but it also entails revisiting old posts and seeing how you can update and improve them. Another is to think of your site like a library of resources. Within each post, I link to and mention other related posts on Location Rebel. That helps readers by giving them all sorts of useful related posts and resources and it increases the amount of time they spend on the site.
Sean Ogle – LocationRebel.com
—
It really does depend on the goal for driving traffic, but without sounding cliched I'm going to say consistent quality is where it's at.
Content that isn't necessarily 'skyscraper' i.e. bigger, but just more specific and detailed down one avenue.
Content the demands to be read and spark a conversion; comment engagement is one area that drives a blog forward because it invites repeat traffic and brand search.
So instead of turning out humdrum, really think about leaving your mark on a specific question within your industry.
Pivoting from there and creating supporting pieces, that in turn build a topic hub. Essentially you cover the main topic in detail, then splinter out smaller highly related articles.
This is good for two reasons; firstly, if you create something of calibre you're elevating yourself to be an authority on the subject, which is good for users and your brand.
Secondly, if you write about the topic with supporting pieces, you look more relevant to search engines and help bring rankings to the pivotal piece.
Use Quora to find questions, YouTube to validate (engagement and views) and Ahrefs and/or SEMrush to find competition for topics and groups of terms.
To keep things simple I'd avoid looking at specific individual terms unless you have to, you want to rank for a collection of terms on your topic.
This has worked well for us in the past.
Ed Leake – EdLeake.com
—

If you want to increase your blog traffic then there are two things you need to consider for 2017:
1) SEO Is essentially "dead"
2) NEW social Media is key
Google, Bing and the other search engines are getting more and more canny to keyword-stuffing tactics, spammy links are being penalised and it's not so easy to get to Number one on Google anymore (despite what the huge number of SEO service emails try to lead me to believe).
The thing is, we're looking at search from a "search engine" point of view when we should be looking at it from a "social engine" viewpoint.
And when it comes to social media everyone automatically thinks "Facebook" but they're missing out on a secret social media weapon: Pinterest.
It surprised me that my Pinterest account was the most lucrative means of traffic to my blog over the last 6 months. This means people are (at no technical benefit to themselves) willingly sharing my content.
So?
They share a link
It's presented to people who are interested in the same thing! The very same thing!
What does that mean?
I share an article to one of my Pinterest, boards this then reaches an audience that actually cares about what I write about, that they are interested in. That means they (hopefully) share the article on to one of their Pinterest Boards and it moves on down the chain reaching a far wider audience than a keyword-stuffed blog post would.
People see Pinterest as the home of "Arts and Crafts" style links but it's an up-and-coming search engine that I think you'd be wise to take notice of if you want to reach out to new readers – and get people to see your older "Evergreen" content.
Katy Whitton– FlippingHeck.com
—
Google has changed over the years.
Many SEO tricks and tactics that used to work wonders are no longer effective (or, they don't make business sense anymore) today.
Nowadays, we focus on just two core strategies in SEO at Web Hosting Secret Revealed (WHSR):
1- Focus on what the users want, and
2- Build good links consistently.
For #1 –
Users want their problems solved. And, they want those solutions to be available flawlessly, and as quickly as possible, in multiple devices.
To site owners and SEO, this means good content that focus in solving users' problems, presented in a well-optimized website.
For #2 –
Link is the most important off page SEO factor. For those who want proof, here's a site that I have been monitoring for the last 2 years.
Notice how links and organic traffic growth correlate to each other.
Jerry Low – Web Hosting Secret Revealed (WHSR)
—
In the past, blogs could do extremely well with just providing great information. However, visitors are becoming more and more demanding about the type of information they are looking for. It isn't just about great content anymore. Visitors today expect to be engaged. The visitors needs to feel as if they have a stake it the development of the content. Blogs that do well encourage their readers for topic ideas or ask their readers for their thoughts on the content they just read. Utilizing comments and feedback from the readers has become increasingly important. Often to achieve the engagement can be as simple as giving an opinion and asking the reader for their thoughts. Never be afraid of negative feedback.
Allan Pollett – AllanPollett.com
—
We are focusing more on on-page SEO in 2017. We take care to have a proper site structure and try to add more links to the cornerstone posts. It is very easy to maintain a proper site structure if you are using the Yoast SEO plugin. They have added a new feature called "text link counter" in their latest release. With its help, you can see and adjust how many internal links any post has.
The second thing we have started following in this year is that we check for keywords listed in the Search Analytics section of the Google search console. We try to cover related keywords in new articles to increase topic relevancy. Then, we add proper internal links to related articles. We are getting appreciable results by following this method.
For off page SEO, we are still focusing on guest posting and other outreach methods.
Rajesh Namase – TechLila.com
—
Write more niche longtail content – there's so much competition this year, but one of the ways that you can stand out as a blogger is to perform keyword research for your blog ideas, and use niche longtail keywords to inspire your blog posts. This way, even though the audience pool might be smaller, you're ranking for highly targeted keywords and there is less competition for them, so it's easier to stand out and get more traffic.
Lilach Bullock – LilachBullock.com
—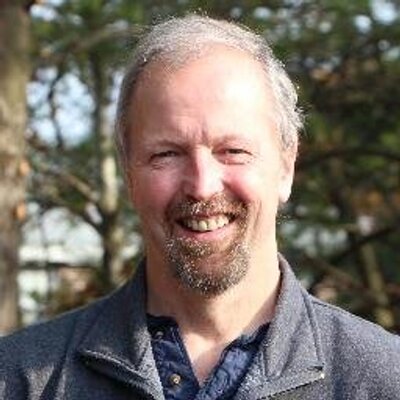 This is arguably a really simple question – add lots and lots of real value to your target audience. Of course, the reality is more complicated than that. In fact, the idea of adding lots and lots of real value to readers is just the table stakes. If you're not willing to invest the time and effort to do that, then the rest of the advice you read on this page will probably do very little for you.
That noted, the next stage is to make sure you're creating the right type of content. One way to get at that is to do keyword research. Forget the keyword stuffing mindset, my focus here is on topics. Keyword research can help you identify the top topics on people's minds as relates to your market space.
But, it doesn't have to stop there. Who at your company interacts with customers? What intelligence can they share with you about what people are looking for? This can also be a great resource. And last, but not least, go into sites like BuzzSumo to find what content others have created in your space that have drawn a strong response. As you do this, don't forget how I started my answer to this question – the need to add value. Just because something got a lot of social shares doesn't make it content that is truly valuable.
So as you do your social media related research, make sure to filter it based on an understanding how the content will help others, and whether or not it will enhance your reputation with people that are potential buyers.
Last, but not least, promote your content effectively. If you have created content of great value, this task becomes much easier. Build the right media relationships, influencer relationships, and your social media visibility. In today's world, these can all be supplemented with paid social campaigns. There is so much that goes into learning how to promote effectively, and each of my suggestions here is hard, but the investment in time is worth it.
Eric Enge – StoneTemple.com
—
In one sentence: Create 10X content and use Influencer Marketing. This simple strategy helped me to grow my blog to 50,000+ monthly visitors in less than 1 year.
How to create exceptional content?
Make it at least 3 times better than the average.
Make it longer and more detailed. No fluff! Just actionable and valuable content. Make every word count.
Include references to other resources. Use images and videos to improve user experience.
How to use Influencer Marketing?
Create a list of the most influential people in your industry.
Create an RSS list with their blogs.You can use Feedly.
Engage with them. Comment on their articles. Offer them free help/products/services over email. Send them feedback about their content/products services.
Include them in our content and let them know on social media and over email.
Interview them for your blog.
Guest post on their blogs.
Buy their product or hire them.
Danny Donchev – FortuneLords.com
—
Best Working Methods to Increase Site Traffic and SEO in 2017
After reading through each of the expert tips and actionable content creation and marketing methods above, you should have more than enough ideas on how to improve your existing SEO and search rankings in the process. As always, at the end of the day, your site content needs to provide value to your audience and also give them a solution to their needs. This is the "call to action" of your content, and if you don't currently have one in place, then your content likely isn't as valuable as you may think.
To learn more about how to create a successful website or blog, be sure to participate in my 7 Day Blog Challenge and also read through my 3,000+ word guide on how to start a blog.